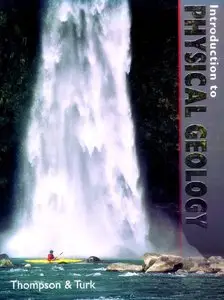 Introduction to Physical Geology by Graham R. Thompson
English | 23 Jun. 1997 | ISBN: 0030243483 | 398 Pages | PDF | 18 MB
Written for an introductory one-semester geology course, this text is a brief version of Thompson & Turk's "Modern Physical Geology". This text offers professors a more streamlined alternative to the longer introductory text. It emphasizes human-environment interactions and discusses the latest research in physical geology.