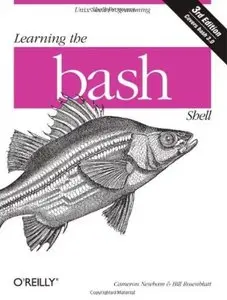 Learning the bash Shell: Unix Shell Programming by Cameron Newham
English | 8 Apr. 2005 | ISBN: 0596009658 | 354 Pages | MOBI | 6 MB
O'Reilly's bestselling book on Linux's bash shell is at it again. Now that Linux is an established player both as a server and on the desktop Learning the bash Shell has been updated and refreshed to account for all the latest changes. Indeed, this third edition serves as the most valuable guide yet to the bash shell.