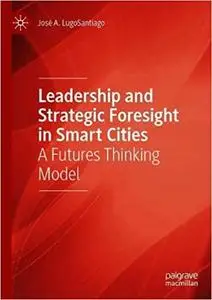 José A. LugoSantiago, "Leadership and Strategic Foresight in Smart Cities: A Futures Thinking Model"
English | ISBN: 303049019X | 2020 | 182 pages | EPUB, PDF | 8 MB + 3 MB
This book examines the leadership practices and foresight needed for smart cities. The book begins by exploring the evolving definition of a smart city. Then, it considers the problems with smart cities and the need for foresight in the management of these cities. The last part of the book offers a model of strategic foresight based on understanding, anticipating, and shaping the future, with applicability to organizations. This book offers a new conception of smart cities that will appeal to researchers and policymakers interested in futures thinking and strategy.