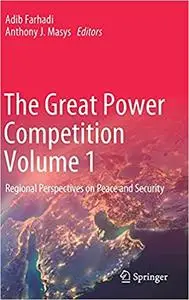 The Great Power Competition Volume 1: Regional Perspectives on Peace and Security
English | 2021 | ISBN: 3030644723 | 443 Pages | PDF EPUB | 25 MB
Over the past decade, the international political system has come to be characterized as a Great Power Competition in which multiple would-be hegemons compete for power and influence. Instead of a global climate of unchallenged United States dominance, revisionist powers, notably China and Russia alongside other regional powers, are vying for dominance through political, military, and economic means. A critical battleground in the Great Power Competition is the Middle East, the Horn of Africa, and the Central Asia South Asia (CASA), also known as the Central Region.