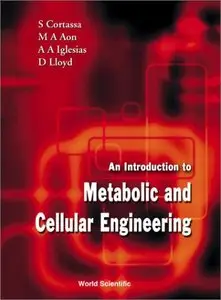 An Introduction to Metabolic and Cellular Engineering by Sonia Del Carmen Cortassa
English | 1 Mar. 2002 | ISBN: 9810248350 | 264 Pages | PDF | 24 MB
Metabolic and cellular engineering, as presented in this book, is an alliance of two technologies: genetics-molecular biology and fermentation technology. Both are driven by continuous refinement of the basic understanding of metabolism, physiology and cellular biology (growth, division, differentiation), as well as the development of new mathematical modelling techniques.