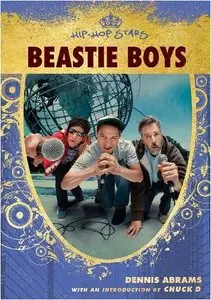 Beastie Boys (Hip-Hop Stars) by Dennis Abrams
Chelsea House Pub (L); 1 edition | October 2007 | English | ISBN: 0791094804 | 112 pages | PDF | 10 MB
In 1987, three Jewish boys from New York forever changed the face of pop music. Their first album, "Licensed to III" and its smash hit single, "(You've Gotta) Fight For Your Right (to Party)" created a fresh new sound by blending hip-hop beats with a rock edge and punk attitude, in the process helping to bring hip-hop into the mainstream. Further albums have continued to push musical boundaries while confirming their position as one of the most influential musical groups of our time. And more than just chart-topping musicians, their unwavering commitment to Tibetan freedom and the plight of the Tibetan people has informed and inspired millions. Through a career that has had its share of ups and downs, the Beastie Boys have remained best friends and musical visionaries. This exciting new biography traces the group's transformation from radio-ready brats to elder statesmen of hip-hop.