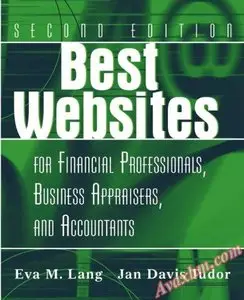 Best Websites for Financial Professionals, Business Appraisers and Accountants by Eva M. Lang
English | 28 Aug. 2003 | ISBN: 0471333387 | 272 Pages | PDF | 6 MB
A no–nonsense guide to quickly finding and evaluating the quality and usefulness of a site.
Written by two of the industry′s leading researchers, this book helps professionals evaluate, target, and locate the best financial and business Web sites. The authors reveal tips and traps and recommend favorite sites, including a comprehensive review of the most important financial sites on the Internet.