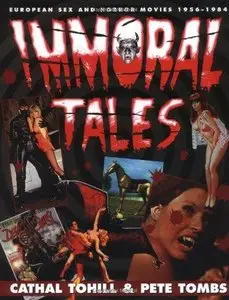 Immoral Tales: European Sex and Horror Movies 1956-1984 By Cathal Tohill, Pete Tombs
1995 | 272 Pages | ISBN: 031213519X | PDF | 79 MB
European cinema has always excelled when it comes to "bad" movies. When continental moviemakers combined horror with sex, they unleashed a tidal wave of celluloid strangeness that lasted nearly thirty years. From sexy thrillers to pulp surrealism, from decadent erotica to blood-soaked vampire epics, nothing could go too far. Immoral Tales tells the fascinating story of this unique period, peeking into the kaleidoscope of visceral horror, maverick directors, and erotic invention.