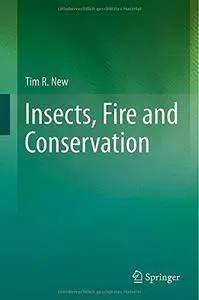 Insects, Fire and Conservation By Tim R. New
2014 | 213 Pages | ISBN: 3319080954 | PDF | 3 MB
This global synthesis of information on impacts of wildfires and prescribed burning on insect species and assemblages brings together examples from many parts of the world, and from many different environments and production systems. It demonstrates the wide variety of insect responses to fire, and the often subtle balance between fire being a severe threat or a valuable management component. Recent increased calls for massively increased fuel reduction burning have drawn attention to details of fire regimes, and how applications of fire may be tailored for greater conservation benefit. Some of the more traditional uses of fire in forestry, grassland succession, and agroecosystems have progressively been modified for greater consideration of wellbeing of sensitive insects and other biota. Increasing understanding of insect responses to fires can indicate factors that may be considered in improved protocols for prescribed burning in the future, and for incorporating fire in management plans for threatened insect species and wider assemblages.