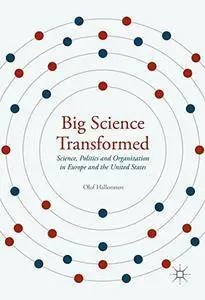 Big Science Transformed: Science, Politics and Organization in Europe and the United States by Olof Hallonsten
English | 26 Oct. 2016 | ISBN: 3319327372 | 322 Pages | PDF (True) | 4.68 MB
This book analyses the emergence of a transformed Big Science in Europe and the United States, using both historical and sociological perspectives. It shows how technology-intensive natural sciences grew to a prominent position in Western societies during the post-World War II era, and how their development cohered with both technological and social developments. At the helm of post-war science are large-scale projects, primarily in physics, which receive substantial funds from the public purse.