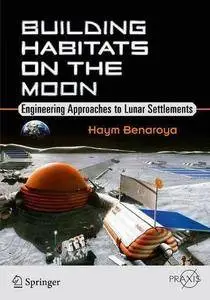 Building Habitats on the Moon: Engineering Approaches to Lunar Settlements (Springer Praxis Books) by Haym Benaroya
English | 22 Jan. 2018 | ISBN: 3319682423 | 314 Pages | PDF | 9.56 MB
Designing a habitat for the lunar surface? You will need to know more than structural engineering. There are the effects of meteoroids, radiation, and low gravity. Then there are the psychological and psychosocial aspects of living in close quarters, in a dangerous environment, far away from home. All these must be considered when the habitat is sized, materials specified, and structure designed.