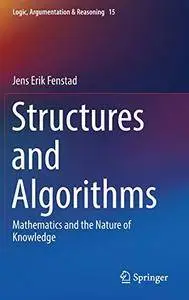 Structures and Algorithms: Mathematics and the Nature of Knowledge (Logic, Argumentation & Reasoning) by Jens Erik Fenstad
English | 2 May 2018 | ISBN: 331972973X | 146 Pages | PDF (True) | 1.91 MB
This book explains exactly what human knowledge is. The key concepts in this book are structures and algorithms, i.e., what the readers "see" and how they make use of what they see. Thus in comparison with some other books on the philosophy (or methodology) of science, which employ a syntactic approach, the author's approach is model theoretic or structural.