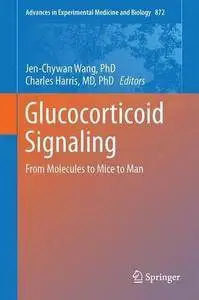 Glucocorticoid Signaling: From Molecules to Mice to Man By Jen-Chywan Wang, Charles Harris
2015 | 385 Pages | ISBN: 1493928945 | PDF | 8 MB
This timely volume provides a comprehensive overview of glucocorticoids and their role in regulating many aspects of physiology and their use in the treatment of disease. The book is broken into four sections that begin by giving a general introduction to glucocorticoids and a brief history of the field. The second section will discuss the effects of glucocorticoids on metabolism, while the third section will cover the effects of glucocorticoids on key tissues. The final section will discuss general topics, such as animal models in glucocorticoid research and clinical implications of glucocorticoid research. Featuring chapters from leaders in the field, this volume will be of interest to both researchers and clinicians.