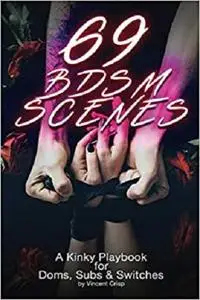 69 BDSM Scenes: A Kinky Playbook for Doms, Subs & Switches by Vincent Crisp
English | October 7, 2020 | ISBN: N/A | ASIN: B08KPX7PR4 | 150 pages | EPUB | 0.23 Mb
How do other Doms treat their subs?
Why do some subs enjoy being spanked?
What do other kinksters do for aftercare?

BDSM newbies, amateurs, veterans, and professionals recount the best, and the worst, of their kinky experiences. Some of the scenes described in this book worked out perfectly, others not so much. All of the ideas are geared towards helping you come up with new ways to play with your partner. You can copy scenes one-to-one, adjust them to your liking, and learn from the mistakes of others.
Feel Free to contact me for book requests, informations or feedbacks.
Without You And Your Support We Can't Continue
Thanks For Buying Premium From My Links For Support