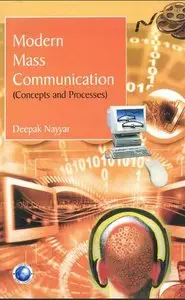 Modern Mass Communication: Concepts and Processes By Deepak Nayyar
Publisher: Oxford Book Company 2007 | 182 Pages | ISBN: 8189473131 | PDF | 10 MB
The present book makes description on media and communication at the outset, and then describes concepts, processes and theories of mass communication. The book also delves on modem systems of communication network.
NO PASSWORD



!!!No Mirrors below, please! Follow Rules!