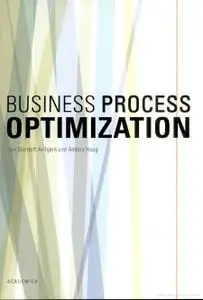 Business Process Optimization by Jan Stentoft Arlbjørn, Anders Haug
English | 2010 | ISBN: 8776758141 | 538 pages | PDF | 61 MB
This textbook is intended for higher education and practitioners. The book is a guide to how companies can improve their business processes to represent that achieve business gains. The book is structured according to the general course, as process improvement projects follows. Below discussed among other topics: flow diagram techniques, mapping of IT systems, master data management, process measurement, strategies for process improvement, information technology, project management, project evaluation.
My nickname -
interes