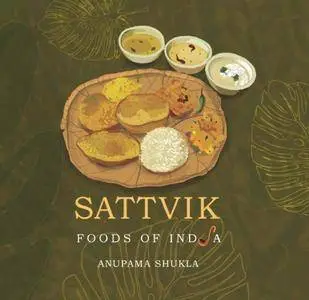 Foods of India: Sattvik by Anupama Shukla
English | December 9, 2013 | ISBN: 938111594X | EPUB | 210 pages | 10.4 MB
'You are what you eat', is a much repeated adage which is less understood and hardly ever embraced. In the pace and stress points of the modern world, the food that we eat only serves to satisfy our hunger, titillate our tastebuds and in some cases, fill a deep-seated psychological need for security or love. Most often, what we eat has very little connection with what each of us really needs to eat.
Hence, Sattvik Foods of India is a cookbook with a deeply significant difference. People are introduced to the fundamentals of wellbeing through the understanding of how each person is different in terms of elemental composition and nutritional requirements. Shattering the myth that healthy food is largely tasteless, this book presents more than 70 easy-to-follow delicious sattvik recipes from various regions of India.
Those who are willing to travel down the road to wellness with this book as guide, will not only develop a clearer understanding of the subtle but undeniable connection between right food and wellbeing, but also expand their culinary repertoire. Presented in simple language, this valuable volume is both an engaging read and satisfying to the palate of the serious practitioner and curious reader alike.