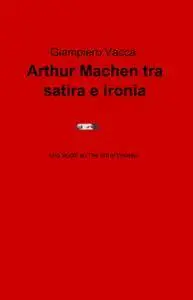 Arthur Machen tra satira e ironia by Giampiero Vacca
Italian | 2013 | ISBN: n/a | 85 pages | PDF | 0.7 MB
Cavalleria, Scienza Medica, Royal society, Grand Tour… Ogni moda sociale, ogni pensiero dominante rischia di imbattersi prima o poi nella parola dissacrante della satira e dell'ironia. Qui si dice come Arthur Machen, scrittore gallese e buon notomista, abbia sezionato il corpo del Decadentismo anglo-francese, cavandone alla luce i mali. In The Hill of Dreams gloria dell'Arte per l'Arte, magia, alchimia ed altro ancora sono passati al crivello impietoso dell'ironia e della satira.