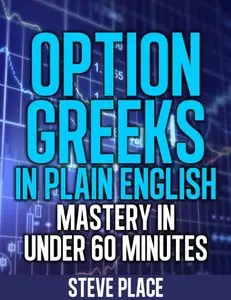 Option Greeks in Plain English: Mastery in Under 60 Minutes by Steven Place
English | 2013 | ISBN: n/a | ASIN: B00AW4HX7W | 79 pages | MOBI | 1,5 MB
Would you buy a stock without knowing anything about the company or looking at a stock chart?
Heck no!
But so many people do that with options trading, blindly trading options without knowing the true risks in options, as well as not knowing how they will really make money.
This book will teach you about the kinds of risks and rewards in options trading, known as the option greeks.
Move above the complex equations and see how stock options can be much simpler when you learn about them visually and through stories.
In 60 minutes, you will have enough practical knowledge to trade stock options with ease.
My nickname -
interes