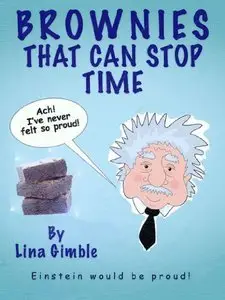 Lina Gimble, "Brownies That Can Stop Time"
2013 | ASIN: B00BNPX4W2 | 20 pages | PDF | 3 MB
Feeling crushed under the weight of knowing the Universe isn't yours to command? Now you can change all that. This article will show you how to scratch up a batch of Quantum Theory whipping Brownies That Can Stop Time! One chocolaty, chewy bite and you'll feel as if time has stopped, the world has tilted in your favor, and the Universe is going to start playing by your rules for a change.
Also included are four appendices: Fudge as Revenge, The Big Ass Bang (with formula for calculations), Frosting is For The Other Girls, and Brownie Science. Two additional brownie recipes, Brownies That S-l-o-w Time, and a cakey hazelnut brownie round out your time stopping tool-kit.
What are you waiting for? Time isn't going to stand still on it's own!