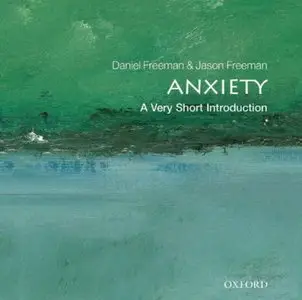 Anxiety: A Very Short Introduction [Audiobook] by Daniel Freeman, Jason Freeman
English | May 6, 2013 | ASIN: B00CD58J1M | MP3@32 kbps | 3 hrs 50 mins | 54 MB
Narrator: Gregory St. John | Genre: Nonfiction/Mental Health
Are we born with our fears or do we learn them? Why do our fears persist? What purpose does anxiety serve? How common are anxiety disorders, and which treatments are most effective? What's happening in our brain when we feel fear? This Very Short Introduction draws on the best scientific research to offer a highly accessible explanation of what anxiety is, why it is such a normal and vital part of our emotional life, and the key factors that cause it. Insights are drawn from psychology, neuroscience, genetics, epidemiology, and clinical trials. Providing a fascinating illustration of the discussion are two interviews conducted specifically for the book, with the actor, writer, and director Michael Palin and former England football manager Graham Taylor.