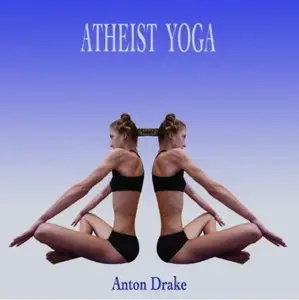 Atheist Yoga [Audiobook] by Anton Drake
English | January 31, 2014 | ASIN: B00I5XDXMG | MP3 VBR ~85 kbps | 5 hrs 31 mins | 211 MB
Narrator: Jack Chekijian | Genre: Nonfiction/Yoga/Fitness
Atheist Yoga is a provocative and mind-bending book that makes the case for yoga's total compatibility with atheism, while simultaneously offering an in-depth explanation of advanced yoga technique. It takes a close look at the full spectrum of yoga methodology and explains how to really advance your practice to higher levels of expertise, delving deeply into hatha yoga, pranayama and meditation while thoroughly exploring esoteric subjects such as Kundalini, tantra, sexual yoga, kumbhaka, pratyahara and yogic trance in sensible and easy to understand practical terms. From a starting point of realism and scientific materialism, it begins to decode and illuminate the ancient secrets of yoga in a way that readers will find highly accessible and enjoyable on multiple levels.
The book's extensive analysis of advanced meditation technique, hatha yoga, yogic sex, Kundalini, the chakras, yoga trances, pranayama, mental focus, sensory withdrawal and asana is flavored with a rich tapestry of practical and experiential insights into the world of yoga, and is interspersed with five "interlude" chapters in which the author and an expert yogini engage in a far-ranging discussion about yoga, philosophy and unbelief—opening up additional conceptual pathways and further deepening the analysis while adding some color, interaction and real world substance.
Atheist Yoga is sure to be a thought-provoking and enjoyable read for those who are interested in the advanced practice of hatha yoga and meditation. It delves deeply into the art of meditation, thoroughly explaining key elements of Patanjali's Yoga Sutras while drawing from psychologists such as Sigmund Freud and Carl Jung in order to understand the process of yogic introspection and awakening in terms of the unconscious mind. The book examines the deep unconscious symbolism of Kundalini and the chakras and describes highly effective techniques for generating yogic trance and meditative ecstasy; it also features a very clear-eyed discussion of sexual yoga, and describes some genuine sexual yoga techniques that can be easily learned and effectively applied. Through it all, Atheist Yoga makes the case that yogic meditation is much easier and far more real when the fuzzy idea of a Supreme Being no longer separates the meditator from his or her own individual self.