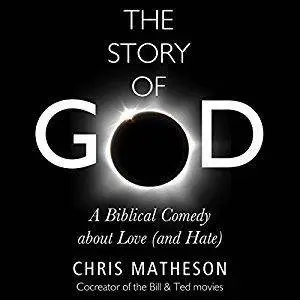 Chris Matheson (Author, Narrator), "The Story of God: A Biblical Comedy about Love (and Hate)"
ASIN: B017T50VKC | 2015 | MP3@32 kbps | ~03:44:00 | 53 MB
The Bible offers some clues to God's personality - he's alternately been called vindictive and just, bloodthirsty and caring, all-powerful and impotent, capricious and foresighted, and loving and hateful. But no one has ever fully explored why God might be such a figure of contrasts. Nor has anyone ever satisfactorily explained what guides his relationship not just with angels, the devil, and his son, but also with all of creation. Might he be completely misunderstood, a mystery even to himself? Might his behavior and actions toward humankind tell us much more about him than it does about us? Enter the mind of the creator of the universe, travel with him through the heavenly highs and hellish lows of his story, from Genesis to Revelation, to better understand his burdensome journey: being God isn't easy. After hearing his story - at times troubling and tragic but always hilarious in its absurdity and divine in its comedy - you'll never look at a miracle or catastrophe - or at our place in the universe, or God's - the same way again.