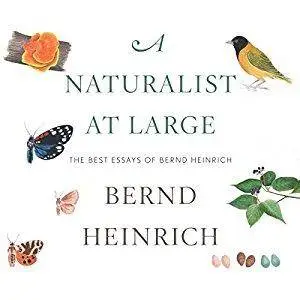 Bernd Heinrich, Rick Adamson (Narrator), "A Naturalist at Large: The Best Essays of Bernd Heinrich"
ASIN: B07C6278HD, ISBN: 1520098782 | 2018 | MP3@64 kbps | ~08:19:00 | 237 MB
From one of the finest scientists and writers of our time comes an engaging record of a life spent in close observation of the natural world, one that has yielded marvelous, mind-altering insight and discoveries.
In essays that span several decades, Bernd Heinrich finds himself at his beloved camp in Maine, plays host to annoying visitors from Europe (the cluster fly) and more helpful guests from Asia (ladybugs), and unravels the far-reaching ecological consequences of elephants in Botswana bruising mopane trees.
Heinrich then turns to his great love - the extraordinary behaviors of ravens - before going on to chronicle a magical sighting of hundreds of loons congregated on a lake in Maine and observing that the human species has biological roots as endurance runners. Finally, he asks "where does a biologist find hope?"
In A Naturalist at Large, Bernd Heinrich delivers an answer.