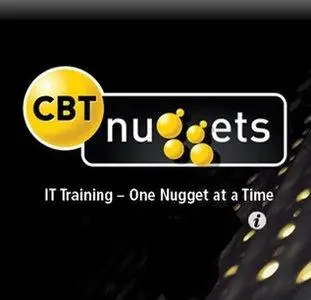 CBT Nuggets - Database Fundamentals
HDRips | MP4/AVC, ~500 kb/s | 1280x720 | Duration: 06:52:53 | English: AAC, 64 kb/s (1 ch) | 1,64 GB
Genre: Development / Programming / Security / Hacking
Databases and the data they contain are crucial to every business and application out there today, which is why IT professionals with data-oriented skills are in constant demand! Whether you're looking to pick up basic SQL skills for data analysis or begin your journey to becoming a full-blown database engineer, this course is the starting line as it assumes no prior database or query experience, and will prepare you to delve deeper into the world of database platforms and certifications.
Welcome to the best eLearning video (English, German, French, Spanish language) and many more:
LINK
Do not forget to check my blog! Updated regularly! Add in bookmarks my blog :)
PM me if Links not working!
No mirrors pls!