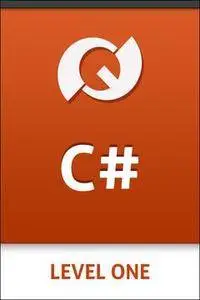 C# Level 1
HDRips | MP4/AVC, ~482 kb/s | 1280x720 | Duration: 09:24:51 | English: AAC, 128 kb/s (2 ch) | 2,65 Gb
Genre: Development / Programming
This course is the beginning track for certification. It is designed for the beginning C# programmer although there are topics of an advanced nature. The topics discussed within this curriculum focus primarily on C# code and not interface design or true event-based programming.
Welcome to the best eLearning video (English, German, French, Spanish language) and many more:
LINK
Do not forget to check my blog! Updated regularly! Add in bookmarks my blog :)
PM me if Links not working!
No mirrors pls!