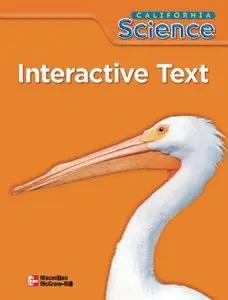 Dr. Jay K. Hackett, "California Science Grade 4 Interactive Text"
Macmillan/McGraw-Hill | 2008 | ISBN: N/A | 162 pages | PDF | 14,7 MB
"California Science" develops science concepts through purposeful, hands-on activities, compelling reading content, and dynamic visuals and graphics. It provides pupils with accurate, standards-based content designed to create scientifically-literate citizens. Pupils learn through rich, readable content, strong visual connections, and hands-on activities.
Only RS mirrors, please