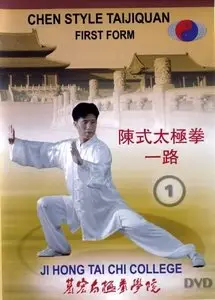 Chen Style Taijiquan First Form - Ji Hong Tai Chi College
AVI | XviD 2000 kbps | 720x480 | 29.97 fps | MP3 128 kbps | 75 min. | 810 MB.
Genre: Video Training / Fighting | Language: Chinese / English
Instructor:
Master Luo Hong-Yuan, B.Ed., co-founder of Ji Hong Tai Chi College, has an impressive curriculum vitae, including a highly successful tenure as Wushu Instructor at the Department of Physical Education at South China Normal University and as an award winner in numerous competitions and tournaments in China, including winning the gold medal ad the Wuhan International Taijiquan and Sword Competition in 1984. Master Luo's students, over the past two decades, have won many championships in North American and International competitions. Master Luo is the author of several well-received books on Taijiquan, including the definitive work Taijiquan: An Evolutionary Perspective. In 2004, Master Luo was recognized by the International Wushu Federation in Beijing as a Level A International Wushu Adjudicator, and a 7th Duan (Grade) Holder in Wushu. Master Luo's teacher was his father, Grand Master Luo Ji-Hong, a renowned and well-repected Taiji instructor and scholar in China.
Content:
The series of two instructional discs introduces the eighty-three movements of the Chen Style Taijiquan First Form. Chen Style Taiji stresses the martial arts aspects, and emphasizes the correct ballance between hard and soft, Yin and Yang. Movements interchange between fast and slow, from an eaven and steady pace to powerful punches and kicks. This makes it challenging for both the instructor and the student.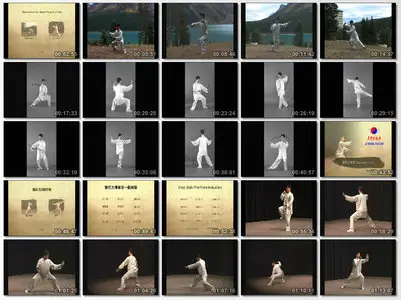 No Mirrors, Please!