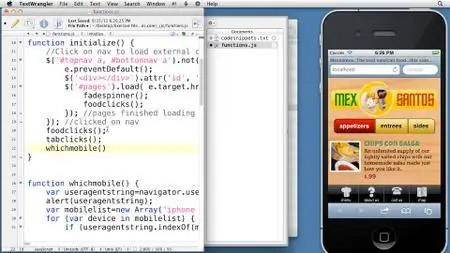 Creating an Adaptive Web Site for Multiple Screens
MP4 | Video: 540p | Duration: 3:09:21 | English | Subtitles: VTT | 520.3 MB
This course demonstrates how to build a web site that automatically adapts its layout to various screen sizes, orientations, and resolutions. Ray Villalobos shows how designers and developers can create a single HTML document and customize its display for desktop browsers and mobile devices such as the iPhone, Android phones, and tablets. The course covers creating a basic HTML5 structure and using reset templates, and styling the site with CSS.
Topics include:
Setting up testing servers and emulators
Creating and formatting a site template
Using free Google fonts
Preparing graphics
Creating style sheets
Loading external pages with AJAX
Creating mobile tabs
Detecting mobile devices
Using JavaScript to deal with scrolling and orientation changes
Testing and debugging site code