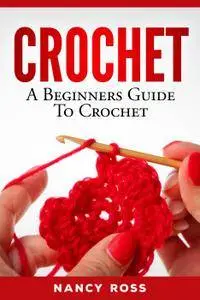 Crochet: A Beginners Guide To Crochet by Nancy Ross
English | December 26th, 2016 | ISBN-13: 9781386637851 | 48 Pages | EPUB | 0.22 MB
DISCOVER THE EASY WAY TO GET STARTED WITH CROCHETING! Whether you are interested in learning the basics that you need for starting crochet, relieve stress, or for the sheer enjoyment of crocheting this book can help you.
Here Is A Preview Of What You'll Learn…
• The Basics That You Need for Starting Crochet
• Learning Some of the Basic Stitches
• Decreasing
• Increasing
• Joining Yarn
• Fastening Off
• Sewing Together
• Much, Much, More!