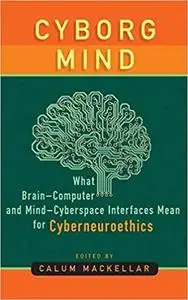 Cyborg Mind: What Brain–Computer and Mind–Cyberspace Interfaces Mean for Cyberneuroethics by Berghahn Books
English | April 9, 2019 | ISBN: 1789200148 | 262 pages | EPUB | 0.38 Mb
With the development of new direct interfaces between the human brain and computer systems, the time has come for an in-depth ethical examination of the way these neuronal interfaces may support an interaction between the mind and cyberspace.
In so doing, this book does not hesitate to blend disciplines including neurobiology, philosophy, anthropology and politics. It also invites society, as a whole, to seek a path in the use of these interfaces enabling humanity to prosper while avoiding the relevant risks. As such, the volume is the first extensive study in cyberneuroethics, a subject matter which is certain to have a significant impact in the 21st century and beyond.
Feel Free to contact me for book requests, informations or feedbacks.
Without You And Your Support We Can't Continue
Thanks For Buying Premium From My Links For Support