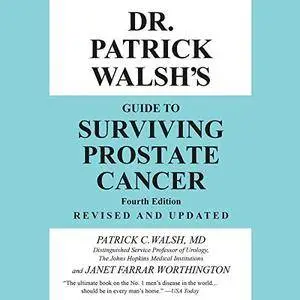 Dr. Patrick Walsh's Guide to Surviving Prostate Cancer [Audiobook] by Patrick C. Walsh, Janet Farrar Worthington
English | May 15th, 2018 | ASIN: B07CZ19FVQ | MP3@64 kbps | 19 hrs 43 mins | 541.96 MB
Narrator: Rick Zieff
Each year, more than 230,000 men are diagnosed with prostate cancer, and 30 to 40 percent of patients who are diagnosed will eventually relapse. But the good news is that more men are being cured of this disease than ever before.
Now in a revised third edition, this lifesaving guide by Dr. Patrick Walsh and award-winning science writer Janet Farrar Worthington offers a message of hope to every man facing this illness. Prostate cancer is a different disease in every man, which means that the right treatment varies for each man. Listeners will discover their risk factors, simple changes that can reduce the risk of developing the disease, treatment options, and more.
This new edition is updated to maintain it's cutting edge as the world's most popular and well-respected resource on prostate cancer.