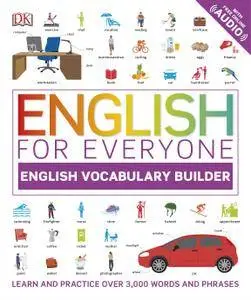 English for Everyone: English Vocabulary Builder by DK
English | January 2nd, 2018 | ISBN: 1465464832, 024129987X, 9781465464835 | 362 pages | True PDF | 87.05 MB
A combined reference book and workbook covering over 3,000 entries of essential words and phrases to expand your English vocabulary.
Designed around the most up-to-date theories of language acquisition, English for Everyone: English Vocabulary Builder includes all the words and phrases English learners need to know. Question words, feelings, hairstyles, technology, seasons, entertainment, sports, and more are covered and illustrated, plus paired with audio in the accompanying app available for download. Readers can write their own translations and work through practice exercises to improve their English language skills. Ideal for ESL learners at all stages, from beginner to advanced.