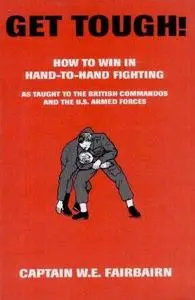 Captain W. E. Fairbairn - Get Tough! How to win in hand-to-hand fighting
Paladin Press | 1996 | ISBN: 0873640020 | English | 120 pages | PDF | 11.03 MB
The father of modern hand-to-hand combat, Capt. W. E. Fairbairn, taught the famed British Commandos from this classic, long-out-of-print manual on unarmed combat. Known for his "get tough" attitude, Fairbairn designed these practical methods after years of training troops and watching ruffians, thugs, bandits and bullies. Now you can profit from his experience.