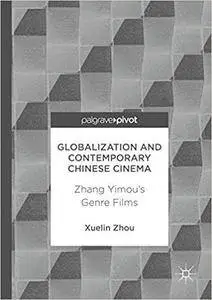 Globalization and Contemporary Chinese Cinema: Zhang Yimou's Genre Films by Xuelin Zhou
English | 2017 | ISBN: 9811043272 | 132 Pages | PDF | 5.5 MB
This pivot considers key transformations within the Chinese film industry since the country opened its doors to the outside world in the late 1970s, and moved from an ideologically-centred censorship system to one of contestation and cooperation between politics, art and market. Focusing on Zhang Yimou, arguably one of China's most innovative and controversial filmmakers and directors, the author addresses the challenges faced by contemporary Chinese cinema in the face of Hollywood dominance, notably making genre films in an increasingly globalized context, and the necessary compromises between the local and global, the national and the international. Through a combination of textual analysis and context study, it examines action-oriented films Zhang made as responses to a rapidly changing film market and industry.