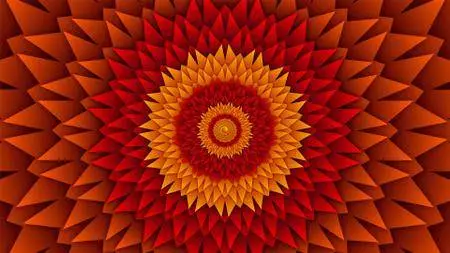 Illustrator CC 2015 One-on-One: Advanced
MP4 | Video: 720p | Duration: 15:35:42 | English | Subtitles: VTT | 3188.7 MB
Master the advanced features of Adobe Illustrator CC 2015. Industry pro Deke McClelland's One-on-One series is designed to guide you through every facet of the program—one step at a time, one on one with Deke. You'll get exactly what you need to know, in the order you need to know it, whenever it's most convenient for you to learn.
The techniques are grounded in hands-on projects that give you experience with real-world uses for Illustrator, from converting hand-drawn artwork to vector graphics with tracing and creating logos with the Transform tools, to creating compelling artwork with nothing but the Appearance panel. Along the way, Deke touches on layers and stacking order interactions, patterns and gradients, scaling, dynamic effects, Live Paint, and Recolor Artwork. Plus, learn how to place photos in your design and edit images without leaving Illustrator, and set your documents up for effective printing.
As Creative Cloud evolves, so will we. Check back every time Illustrator updates for new videos, new feature reviews, and new ways to work.
Topics include:
Tracing pixel-based images with Image Trace
Auto-tracing and resolution
Building dynamic compound shapes with Pathfinder operations
Using advanced layer techniques
Adjusting stacking order
Transforming fills and strokes via the Appearance panel
Assigning patterns to fills and strokes
Applying Drop Shadow and Gaussian Blur
Scaling and rotating objects
Aligning and distributing artwork
Creating custom gradients
Building a dynamic object blend
Coloring and shading with Live Paint
Placing and editing images in Illustrator CC
Generating color palettes and swatches with the Color Guide panel
Recoloring artwork
Adding dynamic effects
Printing Illustrator projects