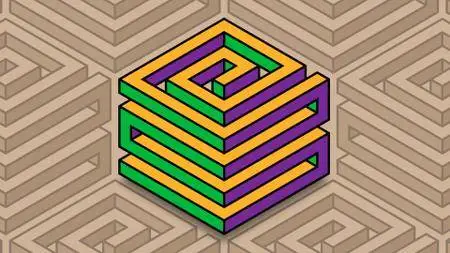 Illustrator CC 2015 One-on-One: Mastery
MP4 | Video: 720p | Duration: 16:43:34 | English | Subtitles: VTT | 4306.9 MB
Sharpen your Adobe Illustrator skills by tackling more advanced techniques. In this course—the third in a comprehensive training series by industry expert Deke McClelland—learn essential Illustrator concepts, in a logical order, on a schedule that works best for you. In this installment, Deke helps you attain mastery at this powerful vector graphics editor by familiarizing you with some of its more advanced features. Learn new shortcuts, advanced blend mode tricks, how to customize the toolbox, and how to create gradient meshes. Plus, Deke explains how to create symbols and custom arrowheads, graph numerical data, apply cool 3D effects, and much more.
Topics include:
Top-secret tricks for shortcut enthusiasts
Selecting and editing with more control
Customizing the Illustrator toolbox
Adjusting opacity with shortcuts
Using advanced blend mode tricks
Working with the Brushes panel
Seamlessly repeating patterns
Using the logo-making features in Illustrator
Using the Libraries panel
Working in 3D space