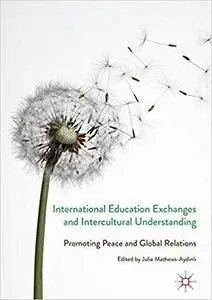 International Education Exchanges and Intercultural Understanding: Promoting Peace and Global Relations by Julie Mathews-Aydinli
English | 2017 | ISBN: 331943828X | 184 Pages | PDF | 4.1 MB
This volume examines the complex role of international education exchange in promoting peace and intercultural understanding. The perception that international education encourages greater understanding and cooperation between, people, cultures, and nations continues to drive participation and resources to this growing sector. With thought-provoking theoretical discussions and a broad range of case studies, this volume provides a much needed critical exploration of the ways in which international education exchanges may impact individuals as well as broader issues of global peace and development.