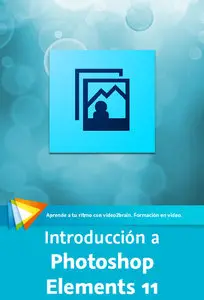 Introducción a Adobe Photoshop Elements 11
Flash Video | MP4 / AVC, ~204 kb/s | 1280x720 | Duration: 02:17:24 | Spanish: AAC, 64 kb/s (1 ch) | 406 MB
Genre: Photo
Adobe Photoshop Elements es la aplicación por excelencia para iniciarse en el mundo del retoque y la optimización de fotografías, muy específicamente para aquellos que tienen pocos conocimientos al respecto. Con este curso video2brain, conoceremos esta genial aplicación que, aunque sencillísima de manejar, cuenta con toda la potencia necesaria, para organizar, retocar y compartir tus imágenes digitales.
Welcome to the best movies collection (English, German, French, Spanish language), best software, best eLearning video and many-many more:
LINK
Do not forget to check my blog! Updated regularly!
No mirrors pls!