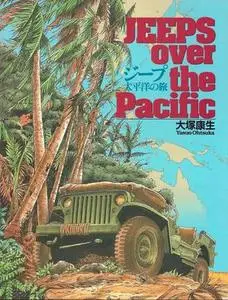 Yasuo Ohtsuka - Jeeps Over The Pacific
Hobby Japan Publications | 1994 | ISBN: 489425039X | 日本語 / English | 192 pages | PDF | 82.41 MB
This book focuses just on photos of jeeps used in the Pacific theatre. Chapters are: Jeeps in Australia; jungle usage in New Guinea; jeeps and jeepneys in the Philippines; Pacific Island combat; the Kurogane 4x4 japanese light vehicle; Burma, China, Okinawa; Occupation of Japan; Korean War service. Highly recommended. The book is in Japanese but English photo captions are also given.