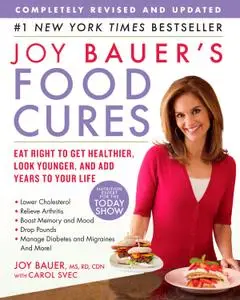 Joy Bauer's Food Cures
by Joy Bauer, Carol Svec
English | EPUB | 4.0 MB
Comprehensively updated with cutting-edge research and expertise from one of the country's foremost nutritionists, Joy Bauer's Food Cures shows you how common health concerns–from beauty issues to life-threatening diseases–can be managed, treated, and sometimes even cured by the foods you eat. Inside you will find easy-to-follow 4-step food prescriptions, customizable and convenient meal plans, and delicious recipes for your favorite meals and snacks. With Joy's wisdom and practical, medically sound advice, you will learn how to use food as nature's ultimate medicine.