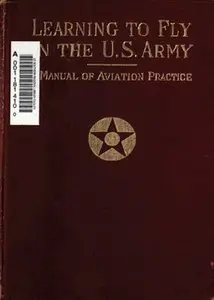 Learning to fly in the U.S. Army A manual fo aviation practice
Fales, E.N. | 1917 | PDF | 198 pages | 11 Mb
The contents of this book run parallel to the instruction given under the author's direction in the U. S. Ground School of Military Aeronautics, University of Illinois branch. In it are set forth the main principles of flying, such as the aviator must know in order to properly understand his airplane, keep it trued up, and operate it in cross country flights as well as at the flying field.