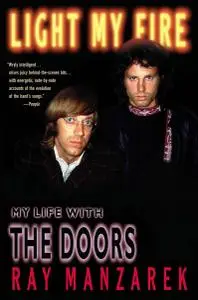 Light My Fire
by Ray Manzarek
English | EPUB | 8.6 MB
"The best book yet about The Doors." –Booklist
Now available as an ebook for the first time…the inside story of the Doors, by cofounder and keyboard player Ray Manzarek. Includes 16 pages of photos.
"A refreshingly candid read…a Doors bio worth opening." –Entertainment Weekly
No other band has ever sounded quite like the Doors, and no other frontman has ever transfixed an audience quite the way Jim Morrison did. Ray Manzarek, the band's co-founder and keyboard player, was there from the very start–and until the sad dissolution–of the Doors. In this heartfelt and colorfully detailed memoir, complete with 16 pages of photographs, he brings us an insider's view of the brief, brilliant history…from the beginning to the end.
"An engaging read." –Washington Post Book World