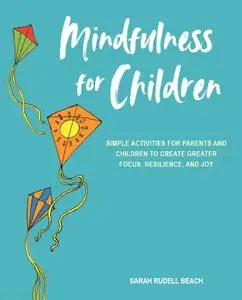 Mindfulness for Children: Simple activities for parents and children to create greater focus, resilience, and joy by Sarah Rudell Beach
English | September 16th, 2020 | ISBN: 1782496068 | 128 pages | EPUB | 6.09 MB
Simple and fun mindfulness activities to do with children up to age 11 to build beneficial lifelong skills that promote resilience, joy, focus and calm, and improve overall wellbeing.
Helping children to be more mindful is a powerful gift. By being mindful they will learn to recognise and manage their emotions, be more able to calm down when they are upset, become better at focusing on important tasks, and be more able to interact with others with empathy and generosity. These are fundamental skills that children will need throughout their life, but that they often aren't taught explicitly.
Think of how often we demand that children "pay attention" or "calm down", without ever having shown them how to do so. Now parents can, with help from mindfulness expert Sarah Rudell Beach. Parents first learn how to be more mindful themselves before teaching their children basic mindfulness skills. With easy-to-follow activities, chapter by chapter children learn to Soothe, Focus, Feel, Pause, Appreciate and Connect. Each activity includes variations for different age groups, along with "emergency" how-tos for particularly stressful moments.
Enjoy
My Blog.
No any convert or low quality!