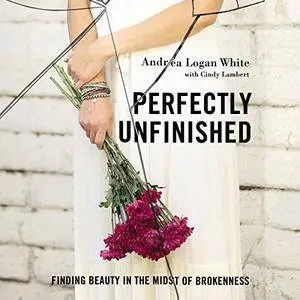 Perfectly Unfinished: Finding Beauty in the Midst of Brokenness [Audiobook] by Andrea Logan White, Cindy Lambert
English | September 26th, 2017 | ASIN: B0744NNHTN, ISBN: 1536694045 | MP3@64 kbps | 7 hrs 9 mins | 196.87 MB
Narrator: Lauren Woodward
Andrea Logan White appeared to be living the American dream, or what many would call a perfect life. However, underneath the happy veneer of the model, actress, and producer was a subtle, caustic voice leading to emptiness and self-destruction. She was being crushed under the weight of her own drive for perfection. Andrea's remarkable (and often tabloid-worthy) journey, which took her from hanging out in the Playboy mansion to finding God at a stoplight on Hollywood Boulevard, is not the whole story.
Even discovering Jesus, finding an amazing husband, having beautiful children, and embarking on an exciting career didn't hold the happily ever after Hollywood ending Andrea had envisioned. No matter how successful, how spiritual, how loved, she was still enslaved by a lie the enemy uses against many of us: She felt she needed to be perfect to be accepted by herself, by others, and by God.
Andrea shares her struggle with life-threatening eating disorders and self-defeating thought patterns, and she reveals the beautiful discovery that God's love meets us not in our perfection but in the most unfinished places of our lives. In Perfectly Unfinished, Andrea exposes the powerful truth that continues to change her life: God loves us just as we are, just where we are, for it is in the midst of our brokenness and imperfections that Jesus is at work completing us so that we may share fully in his holiness.
Alongside Andrea, listeners discover from the word of God how to join God in the work he is doing in the midst of our unfinished and imperfect lives.