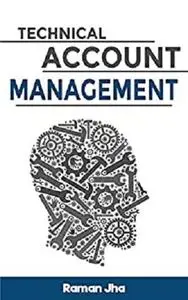 Technical Account Management: How to Win Deals & Stay Sane in today's digital world by Raman Jha
English | 2020 | ISBN: N/A | ASIN: B08LZMP7QG | 169 pages | MOBI | 3.10 Mb
Strategic Account Management profession is dying
This Digital era and COVID disruptions have meant that generalist Account and Delivery managers are struggling today. They are failing to:
1. Understand today's technological shifts
2. Provide a Point of View on these shifts
3. Connect the dots between IT solutions & business outcomes. Cannot see revenue opportunities.
Every Strategic Account Manager must make a quick transition to a Technical Account Manager.
In this practitioner's toolkit, Raman brings together his 2 decades of Account Management and Sales experiences to help you transition from a generalist to a Technical Account Manager.
Through the eyes of Tom, Zara and Ravi, this book will take you through a fascinating journey of modern day digital world.
Once done, you will :
● Understand Account Management Basics
● Understand today's Digital Platforms, Tools & Frameworks
● Develop a Personal POV on complex technologies
● Know the right questions to ask & Identify Net New revenue opportunities. Create real differentiation
With this book, you will get a set of editable & ready-to-use templates to jumpstart your transition.
This book will help you create better customer relationships, understand technology trends, win more deals and find more time for the only things that matter in life - time with family and friends and your personal and spiritual growth.
Before you buy the book, also know that this book is not:
- A technical manual - This covers multiple technologies for quick grasp and at a high level
- Will not make you a subject Expert
- Not a get rich quick book
- Not a tips and tricks book
Feel Free to contact me for book requests, informations or feedbacks.
Without You And Your Support We Can't Continue
Thanks For Buying Premium From My Links For Support