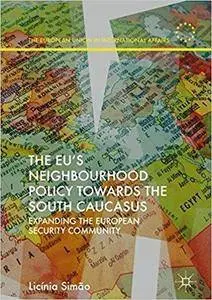 The EU's Neighbourhood Policy towards the South Caucasus: Expanding the European Security Community by Licínia Simão
English | 2018 | ISBN: 3319657917 | 256 Pages | PDF | 5.0 MB
This book addresses the potential and limitations of the European Union Neighbourhood Policy in sustaining the expansion of the European security community towards the South Caucasus. The Caucasus' complex regional security dynamics are a hard test for regional security community building and showcase both the challenges of security provision through liberal reforms and integration and of the interaction between security communities and balance of power. The author begins by conceptualizing security community expansion and then considers the ENP through this perspective, before moving on to individual case studies on Armenia, Azerbaijan and Georgia. The book will appeal to both scholars and practitioners interested in European security, the European Union external action, and the post-Soviet space.