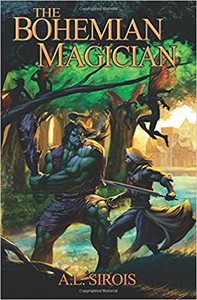 The Bohemian Magician - A.L. Sirois
English | 2017 | 310 Pages | ISBN: 1943183546 | EPUB | 537.85 KB
Young Guilhelm has everything a man of the middle ages could ask for: money, title, admirers. But he has one thing that puts all of that in jeopardy. One thing that he cannot get rid of. He has been designated FAIRY FRIEND. Now, no matter where he goes, the fair folk of our world are attracted to his side, and they cause more trouble than Guilhelm seems able to bear.
Download Links