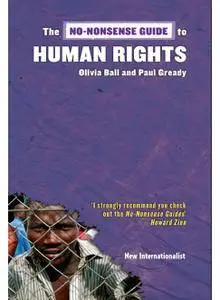 The No-Nonsense Guide to Human Rights by Olivia Ball, Paul Gready
English | December 1st, 2006 | ASIN: B007A2VY24, ISBN: 1904456456 | 137 pages | EPUB | 3.43 MB
Since the Declaration of Human Rights over fifty years ago, we acknowledge that universal rights exist, but what does this mean to someone who is tortured or denied education, work, or asylum?
This No-Nonsense Guide to Human Rights looks at the theories of rights and universalism. It explores the difficult task of trying to protect human rights in war, the legal advances that have led to some rights abusers facing justice, and the conflicts that can occur when rights collide with culture.