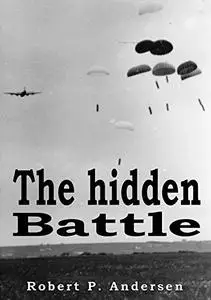 The hidden battle by Robert P. Andersen
English | September 21, 2020 | ISBN: N/A | ASIN: B08JQP4WYS | 148 pages | MOBI | 0.29 Mb
Memories of a childhood in the poor thirties and a youth as a resistance fighter during the war. During World War II, a large number of brave Danes risked their lives to fight the occupying forces, and they came to play a decisive role in the outcome of the war. However, it was far from everyone who survived the dangerous work, and those who did never recovered from the mental and physical injuries they suffered during the war. At a very young age, the author joins the resistance movement, where he, among other things, helps to receive English parachute drops of weapons and ammunition. It's not harmless, but he escapes fairly unharmed through the occupation. However, his youthful ideals crack and with the court settlement the political illusions burst. The book is written in a simple and straightforward language and is a judicious mix of own experiences and overall considerations over the course of the war. The personal experiences are by far the strongest, but both large and small are included, and sometimes it seems private.
Feel Free to contact me for book requests, informations or feedbacks.
Without You And Your Support We Can't Continue
Thanks For Buying Premium From My Links For Support